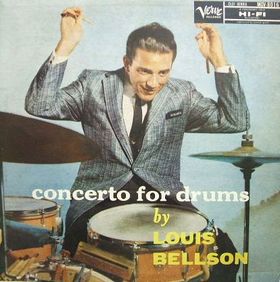 Don "DC" Culp discovered the power of percussion as a boy of 12 while flipping through his father's vast record collection. Johnny Cash, Benny Goodman, Duke Ellington, Count Basie, Buddy Rich and Hank Williams were all standouts; however one recording in particular caught the attention of the young drummer to be.
"It was the great jazz drum master Louie Bellson who pulled me in, the album, entitled 'Concerto for the Drums' had the most driving and bombastic sounds that I ever heard; as well, a front cover picture that features a suit wearing Mr. Bellson wailing the crap out of a set of drums. The smile on his face made me think that hitting round objects with sticks would be something that I would enjoy".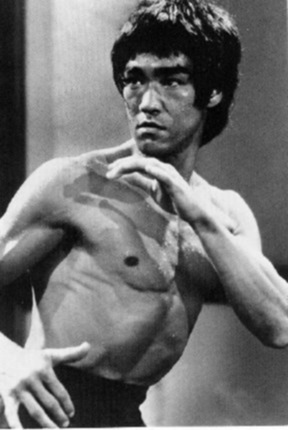 "Around the same time I discovered the drums I was exposed to my first Bruce Lee movie and the stage was set, playing music and the study of the Martial Arts would be my calling".
Rocketing ahead some 30 years DC has studied and performed with some highly respected artists in the music field. Teachers have included; Kenny Jo Silva (Beaver Brown Band drummer and founding member), Jackie Santos (Berkley Prof. and drummer for John Cafferty and Beaver Brown Band), Issa Coulibaly (Master Djembe Drummer), Mr. Joe Morello (Dave Brubeck), Drummers Collective (NYC drum school) and 5 years of private study with the late great Mr. Alan Dawson (Drum Master, Professor of Jazz drumming at Berkley Boston Mass., world renowned educator, and all around great guy).
Performing highlights have included gigs with Rick Bellaire and the Back Beat's, Steve Smith and the Naked's, James Montgomery Blues Band, John Cafferty and the Beaver Brown Band, Ken Lyon & Tombstone, Gary "US" Bonds, Gary "Guitar" Gramolini and the Grinders, Mike Reno, Larry Hopkin and Jimi Jameson. As an educator Don regularly conducts drum circles and teaches rhythm/song writing workshops in public schools throughout Rhode Island and as far away as Montana including several percussion workshops with Gov't Mule drummer Matt Abts.
"Inspiration has come to me from; Mom and Dad, Buddy Rich, Joe Morello, Tony Williams , Roy Haynes, John Coltrane, Max Roach, Art Blakely, Elvin Jones, Miles Davis, Louie Bellson, Al Jackson Jr., Mitch Mitchell, Alan Dawson, Bernard Purity, Charlie Watts, John Bonham, Jimi Hendrix, Matt Abts & Gov't Mule, the philosophy of Zen, the color Black, Nature, James Dean and Bruce Lee, and any one who truly goes for it."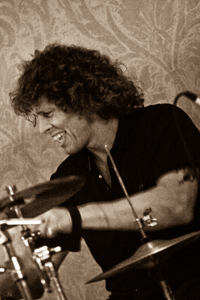 Don holds the rank of 8th degree black belt teaching his own concepts in a style called Shizen-do, is a certified personal trainer and the head instructor of Don Culp's Karate Studio/Whole Arts Training Center in North Kingstown, Rhode Island. He is a song writer, respected session drummer/percussionist, as well the production coordinator for concerts and has also invented, patented and successfully marketed a dog related product called the Pro-Leash.
"Thanks to Nathanial Hall from Everyone's Drumming Company of Vermont for his support and the great hand made Djembe drums that he has provided for me. Also thanks to Vater Drum Sticks for their great product line."
DC lives in Rhode Island on his property affectionately called "The Axis Land Farm".